Seth Sinnema – Owner, Pet Lover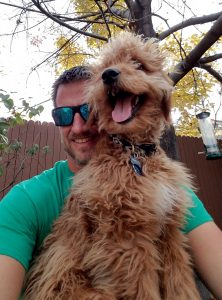 I'm Seth, owner and operator of North Metro Pet Services. Together my wife and I started the company in October of 2015. Pets that I have had throughout my life include dogs, cats, rabbits, hamsters and fish. I've since become certified in dog and cat CPR and first aid.
Casey Sinnema – Owner, Pet Lover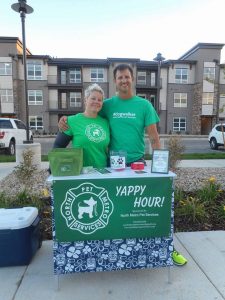 This is Casey, my wonderful and supportive wife. She helped me start the company in 2015 and has been helping the operations since. Casey is a dog lover and sometimes helps with dog walks and loves to meet new puppies!
Diane – Dog Walker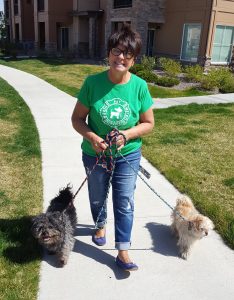 This is Diane (and Coco and Bogie), she has been helping us since April of 2017. She has lived in the Westminster area most of her life. She co-owned a dog daycare " The Dog and I" for seven years. She's rescued 13 dogs, most of them Greyhounds but also Great Danes, a Lab and a Weimaraner . She loves animals and being outdoors in Colorado so for her dog walking is a perfect fit.
Alicia – Dog Walker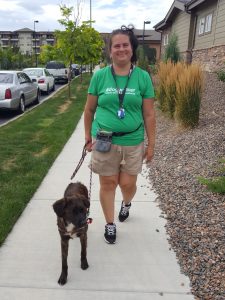 This is Alicia (and Alfred), she has been a friend of the family for a long time. She is a animal lover through and through. When it came time to find more help she was a perfect choice to join our team!